A preview of the EGC 2007, July 14-28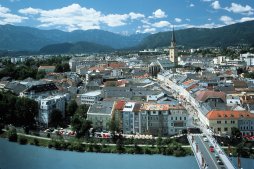 Villach, a fairy tale city with a population of 60.000, at a sea level of 500 m, surrounded by mountains and lakes of drinking water quality, and being a nature reserve, guarantees a climate of "sunny but not too hot". It can be easily reached: the main railway station, only three minutes from the congress venue, serves IC and EC trains, and European roads meet at the motorway junction Villach. In the city, directions to the Congress Center are given at crossroads. Klagenfurt airport is about 40 km to the east of Villach. If you can't find a flight connection to Klagenfurt, try Graz or Ljubljana, both of which are within easy reach of the 900 year-old cultural capital of Carinthia.
By the way, another metropolis is slumbering within this region: 200 B.C. saw a voluntary union, forming the celtic kingdom of Noricum, which spanned the area of what is today eastern Austria. This union was formed to counter the growing monkey business from Rome as well as to set boundaries to the Germanic peoples in the north. The exact location of its capital, Noreia, is uncertain, but it is known to have been in this region.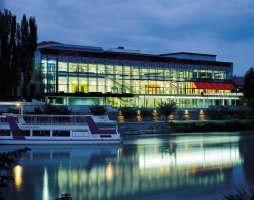 The congress venue, Congress Center Villach (CCV), at Europaplatz 1, is right next to the Drau, which flows through Villach. Its glass front provides a panoramic view over the mountains beyond the old city center. It offers every modern comfort useful to a Go congress this side of the millennium.
As rich as the choice on the menus of the Carinthian gastronomy is the choice of accommodation. You won't be sandwiched into a multi-bed student hostel, nor will you be limited to expensive luxury hotels. To each his own: Be it a sleeping bag in a gym hall (for the lithuanian youth it's no longer a question of whether they can attend, but whether it will be for one or two weeks), be it a youth hostel or the Kolpinghaus (shared rooms with en suite shower and toilet), or three-star or four-star hotels, everything is within comfortable walking distance. Or, depending on your lifestyle, there are camping grounds, a youth sport hotel and more within cycling distance (around 5-10 km, often connected to bus lines).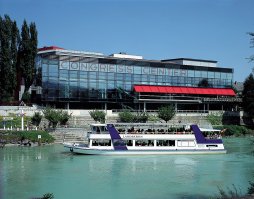 We are cooperating closely with the city of Villach and the local tourism board to be able to cope with the accommodation needs of all participants, even beyond the magic 1.000 number. There is plenty of space; we look forward to seeing you there!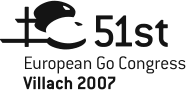 Next to the basic structure of main tournament, rapid tournament and weekend tournament (European Masters) there will certainly be 9x9, 13x13, team and blitz tournaments, as well as an experimental variant of rengo where the pairings are generated automatically anew for each round. A pair go event is not certain yet. We try to arrange as many opportunities as possible for professional players to have lecture and analysis sessions with congress participants.
Beyond the Go board there will certainly be a juggling competition. We have noticed that there seems to be quite a number of jugglers among Go players, which might have to do with the coordination between the brain hemispheres.
Also confirmed is a photo competition: Make a nice picture to arouse the interest of non-Go-players and send it to us in a resolution fit for printing.
However, remember that the usual club and tournament snapshots are likely to be much less exciting for outsiders than they are for you and your Go friends.
Furthermore, we are planning table tennis and tabletop football tournaments.
Another novelty will be organisational meetings. Do you have good concepts for organising and spreading Go activities? Do you have good ideas about further developing European Go? Or are you looking for an exchange of ideas on building a local Go community? Then these meetings are for you!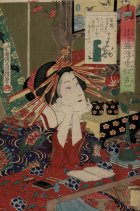 Other social activities include first and foremost the ukiyo-e exhibition taking place beyond the duration of the EGC in the Stadtgallerie Villach. On the basis of Go motives the exhibits from the Gerstorfer collection demonstrate the evolution of the japanese woodcuts art.
Other exhibits will show what Austria has to offer in terms of Go culture, starting from the time of the dual monarchy.
There might also be film presentations relating to Go and to Japan.
If you are looking for activities beyond Go, you will find in Carinthia many castles, archeology parks, great outdoor locations, museums, baths and other attractions. We recommend the so-called Kaernten Card, which is your admission ticket into over 100 such places of excursions all over Carinthia. And since Go players are a bit special, we'll get the card with a nice discount.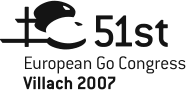 Furthermore we will place emphasis on the following points:
Press relations will be important to us.
International cooperation will be a priority. For example, two members of the swedish organisation team for the EGC 2008 will work with our team in the hope of making knowledge transfer between EGC organisers a European tradition.
We are working towards a more technology-based and efficient handling, for example, by printing individual time tables so everyone knows which tournaments they are registered for. Also, pairings will be printed in alphabetical order so it's easier to locate a name among the many entries. Thanks go to Christoph Gerlach for offering to help us with the necessary data munging of the tournament data!
For the first time at an EGC, there will be child care. Thanks go to Harald Kroll for this advice!
During and/or after the EGC 2007 there will be opinion polls among the participants, regarding the EGC 2007 in particular, and EGCs and European Go in general.
For the time after the EGC 2007 we plan a review booklet containing poll results, organisational background information, bulletin contents and more. It is intended not just as a souvenir for participants and as support for future EGC organisers, but also as an argument to be presented to potential future sponsors.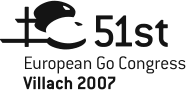 Anyone who would like to support our efforts and who is active on KGS can do so in a simple way: Add a short sentence with a link to http://egc2007.goverband.at/ to your user information, and possibly a reference to the KGS user "EGC2007"; that user has been approved by the KGS admins as a multi-account for the organisational team. This form of support is already showing results in countries where Go isn't as well organised as it is in Austria, Germany or Netherlands. For example, we were able to talk to single-digit kyu players from Bulgaria or Greece who didn't even know that the EGC exists.
Our aim for the Go congress in Villach is to set new standards. We would like to set a new record for the number of participants at an EGC, but more than that we intend to create a basis for even higher attendance levels in the future. So, we are happy to cordially invite you all to the European Go Congress 2007 in Villach!