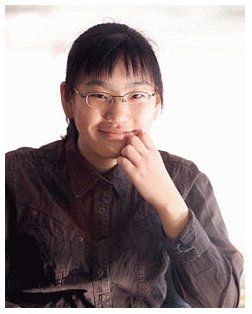 A 17 year-old young woman player, Lee HaJin's winning streak looks out of ordinary.
Recently, she has defeated Rui NaiWei 9p by resignation in the King of Kings round of the Electronic Land Cup tournament. And she pushed Cho HyeYeon 6p, the title holder, out to "Losers' division" in the main round of the Female MyungIn championship.
She has landed into the top 4 of the Winners' division easily. A Star is about to be born in the Korean Women's Baduk.
Lee crushed a male player, Kim, MyungWan 6p with her strong fists in the preliminary round of HanKuk Baduk League.
She has been a professional player only for a few months.
She demonstrates remarkable fighting skill surpassing even that of Rui 9p's who is known as a "woman warrior".
Her successive strong punches beyond our expection.led her to the victory against Cho Hye Yeon 6p Lee HaJin's immediate aim is to become the strongest woman baduk player. However, this woman's dream goes even further. Lee HaJin wants to become the winner of the major tournament by beating everyone including the strongest players like Lee, ChangHo, and Cho HunHyun as Rui NaiWei has done before.
(originally published: 2005-04-22 05:49 Joongang Ilbo)