From the menu select . This will bring up the following dialog: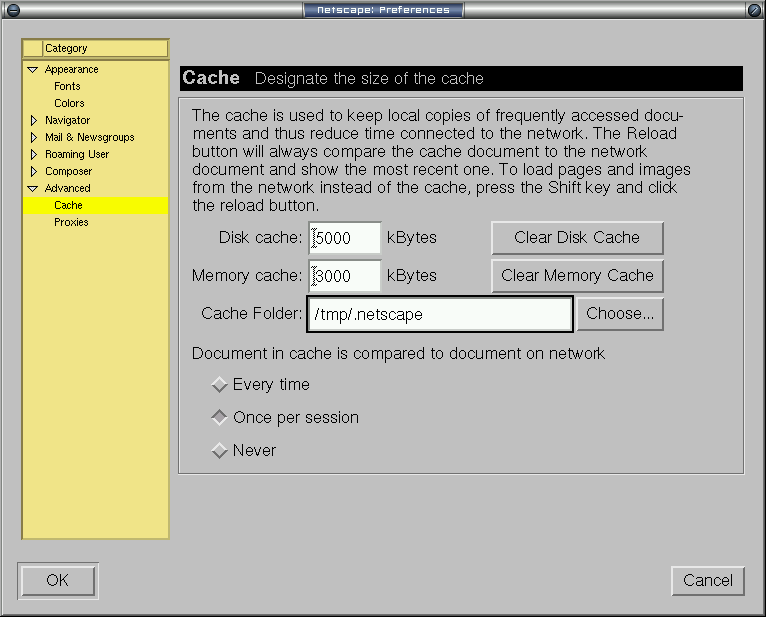 Choose the tab settings as indicated: from the left select and next .
The recommended option is indicated: Once per session. This will check if documents on the network have been modified since you last accessed them but only once per session.